Face in hole effect on photomica website allows to edit your photos for fun and there are many options available. One of these options is the "Face in hole spiderman - Your face in a hole". With this you can get the superhero look of spiderman and take the place of Peter Parker, the fictious character of spiderman. You may be 5 years old or at 50 years, you can always have fun using our photo editors and can share these pictures with your friends. Your face in hole effect can be found only on our website and our effects are unique and there are endless options. What you need is just your image and uploading them to the page.
Spiderman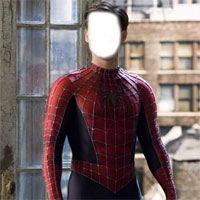 ШАГ 2 из 3.
Загрузите Ваше Фото:
Пожалуйста, используйте файлы фотографий менее 4 MB! Поддерживаются фото в PNG, JPG, GIF формате!