Funny UFC photo Effects Free
There are websites that allow its users to create custom photo effects or the funny photos. Photomica.com is one of the premium websites that allows free photo effects to its visitors and provides funny moments to people of any age. You can see the UFC photo effect here on the page. Create your custom sports photos on this website and express your sporty aspect to the world. You never need to pay a penny for such custom photos. Moreover, you can download and share these photos with your friends. Create UFC fun effect with easy photo editing on our website.
SHAMROCK FIGHT 3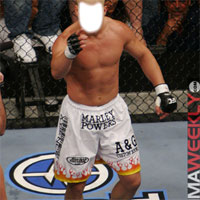 ШАГ 2 из 3.
Загрузите Ваше Фото:
Пожалуйста, используйте файлы фотографий менее 4 MB! Поддерживаются фото в PNG, JPG, GIF формате!