You can now get funny photos from the photomica. This website has online image editor by which you can create, save and share funny photos. You can see the rey anturo pic in this effect called face in the hole. You just need a pic of yours or your friend and then upload it on the webpage. Adjust the face in the hole effect and show it to your friends. A sword in hands looks really cool and you even can't wear such costume so it becomes unique image for you and surely it will bring an element of surprise to your photographs.
REY ARTURO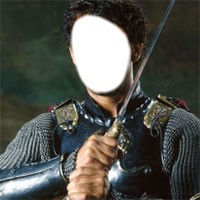 ШАГ 2 из 3.
Загрузите Ваше Фото:
Пожалуйста, используйте файлы фотографий менее 4 MB! Поддерживаются фото в PNG, JPG, GIF формате!