Topo Gigio Cute Kid with Photomica's Photo Editor
If you have a chubby kid at your home and you are his or her mother then you can make your kid look more cute by using the online photo editor for kids on photomica. There are many others in which you can adjust your kid's picture and download funy pictures to your computer. One can make a scrap book of these pictures. Share it offline or online with your friends. Just try this effect of Topo Gigio on the page and put it on facebook with face of your young one and expect endless number of comments and likes from your friends. These are Face in hole funny pictures on this website.
TOPO GIGIO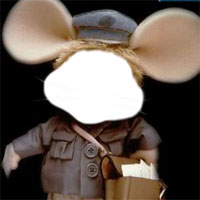 STEP 2 of 3.
Upload your photo
Your image should be in jpg, gif or png format and not to exceed the size of 4 Mb.