Live the Characters by Funny Photos
It's very amusing to become different characters and get into various costumes, get a glance of how you will look when you will become a soldeir as on this page or when you become an actor with an actress. It's not very hard to do all this when you are using photomica's free photo application. It is very easy, just a similar photo on the site by using the simple uploader, then edit the picture to fix the hole in face. Then save your picture to the PC and show to your friends on social media websites. It is a cool thing to do and I do it every day to become new character and personality.
SOLDIER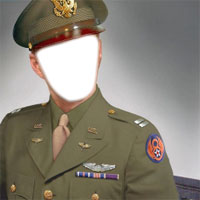 STEP 2 of 3.
Upload your photo
Your image should be in jpg, gif or png format and not to exceed the size of 4 Mb.