Become the Santa Claus - Funny Photo Editor
You can now become Santa within few seconds by just uploading your pic on the photomica's photo editor. You can get your face adjusted on such editors online and disguise into endless personalities very precisely. Just Add your face funny pictures - Santa Claus face Hole and show it to your friends. You can easily create the images by using our file uploader and then save it to your desktop. You can add all these pictures to youe phones and use them as wallpapers or just surprise your friends on Xmas. There are endless ideas for bringing these pictures into fun.
SANTA CLAUS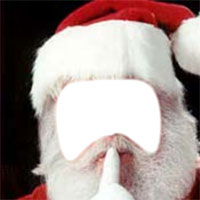 STEP 2 of 3.
Upload your photo
Your image should be in jpg, gif or png format and not to exceed the size of 4 Mb.