Look like A Soldier on Photomica
The website photomica allows you to get into various forms and disguise yourself as an amazing soldier so that when your friends see you, they get amazed at your strength. In the photo effect above you can see a Romerian Fun face. Just upload a good pic of your yours may be with an angry face or still face so want to create a serious impression on your friends. Upload it as a profile pic on your facebook profile and your friend's will definitely like it or you can tell anyone by this method that you are strong enough to become part of army.
ROMERIAN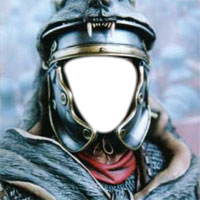 STEP 2 of 3.
Upload your photo
Your image should be in jpg, gif or png format and not to exceed the size of 4 Mb.