Become a Funny Prisoner Online
Have you ever wondered how will you appear being a prisoner or being a prisoner who looks really attractive and sexy? It can be funny to get the pictures in prsioner's dress and wear that hot dress to tease your boyfriend. You can also have fun by attaching your girlfriend's picture into the photo editor. Its fine to get funny photos photos but never hurt any of your friends with it. It can look a little awkward but one can have private and funny moments with yourself and your intimate partner to present the wild side.
PRISONER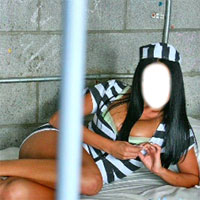 STEP 2 of 3.
Upload your photo
Your image should be in jpg, gif or png format and not to exceed the size of 4 Mb.