Enjoy Photo effects on Photomica
You can now enjoy endless number of photo effects on the online photo editing website photomica. You can see in the picture above that this belongs to the popular actress and singer Jennifer Lopez. The effect is named "Put your faces in pictures - Jennifer Lopez" on the website and that gives you an idea how funny it can be to your face in the Jennifer Lopez's body. You can impress your friends or boyfriend with this effect and of course your friends will like it when you put it on facebook or other websites.
JENNIFER LOPEZ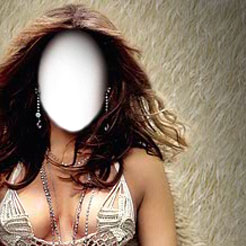 STEP 2 of 3.
Upload your photo
Your image should be in jpg, gif or png format and not to exceed the size of 4 Mb.