Have Fun on Photomica
You can now have a great fun with the online photo editors when you Create funny pictures with your face - GISELE BUNDCHEN joke effect is present on this page. Get sexier and look like a celeb in just minutes as you checkout the photo editor with Gisele Bundchen. She is beautiful and you can now look great and have fun with your friends when you upload a pic with your face and her bosy on the internet. Amaze yourself and your friends with such edited and funny pictures. It is easier than ever now to create pictures that resemble photos edited by photoshop.
GISELE BUNDCHEN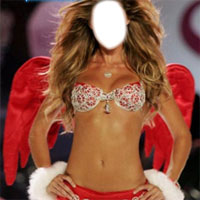 STEP 2 of 3.
Upload your photo
Your image should be in jpg, gif or png format and not to exceed the size of 4 Mb.