Soccer Fans Funny Photos
Soccer is the most popular game in the world with infinite number of followers and you must have heard of the popular soccer players Cristiano and Kaka. You can see the picture in the photo editor on this page. It is really funny to create your own pictures as the soccer player and make your friends think that you have been the soccer player or you have just used some photoshop tricks to create such photo. Online Soccer templates can help you get these funny images with face in a hole effect on our website. Just try it once and We are sure that you will like it.
CRISTIANO Y KAKA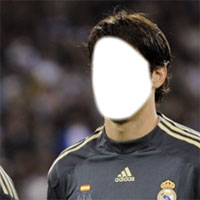 STEP 2 of 3.
Upload your photo
Your image should be in jpg, gif or png format and not to exceed the size of 4 Mb.