The spring season is coming and winters are going and definitely people are going to cheer up with the sunshine and blue skies everywhere. This was our one of our best and most popular Photo Effects Online and people loved it so much that we also want this effect to go ahead and become your favorite spring photo effect 2015. It is easy to make a poster effect without having skills of photo shop. You just need to take a good picture of yours and upload the image on the web page and then downloaded after adjusting the image to your smart phone or computer and share it with your friends.
Photo Effects Online 2014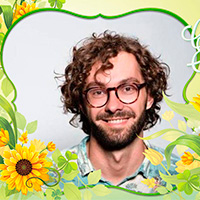 STEP 2 of 3.
Upload your photo
Your image should be in jpg, gif or png format and not to exceed the size of 4 Mb.