You would have definitely seen the hunger games movie that got very popular. Two parts of the movie were already released before 2014. Katnis Evergreen is the character that was played by Jennifer Lawrence in all the three movies. The same character is shown on the photo effect in this Hunger Games Card Maker. If you're a fan of hunger games, or you want to tell your friends about the movie, it is very easy to upload your image in the given photo effect by your smart phone or your computer and share it on Facebook or Twitter or any other social networking site that you like.
Hunger Games Card Maker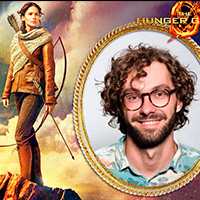 STEP 2 of 3.
Upload your photo
Your image should be in jpg, gif or png format and not to exceed the size of 4 Mb.