Everyone knows about Miley Cyrus. She's an American singer and actress. She has been known to play minor roles on television serials since her childhood. If you liked this actress and pop singer, go ahead and get your Free Miley Cyrus Card Effect from our websitePhotomica.com. You can easily upload your best picture that you want to be posted along with Miley Cyrus in this photo card effect. One can upload from a smart phone, computer or just from a web address. You can also upload the pictures of your friends or relatives and send them if they really love Miley Cyrus.
Free Miley Cyrus Card Effect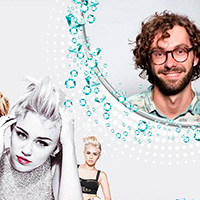 STEP 2 of 3.
Upload your photo
Your image should be in jpg, gif or png format and not to exceed the size of 4 Mb.