Christmas Greetings Cards free on Photomica.com
You can enjoy the free photo Christmas card on Photomica.com. This website now offers free greetings cards that one can customize and send it his friends. You do not need to spend on the real paper greeting cards that go waste after the Christmas. People wish their friends and family on email or on facebook. Therefore, you just need to send the custom greeting cards with your or your friend's photo. You can now also send these pictures though whatsapp directly through your phone. Enjoy every occasion on Photomica by creating your personal greeting cards.
Xmas Wishes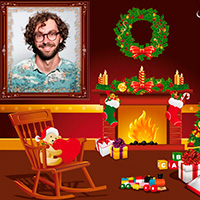 STEP 2 of 3.
Upload your photo
Your image should be in jpg, gif or png format and not to exceed the size of 4 Mb.