Photo cards for Vacation Announcement
You are going to a vacation and it is hard now to hide your excitement. Just use our photo card template with on site photo editor and get your own customized photos to tell your friends that you are off to vacations now. This will create curiosity in the minds of your friends and you can always use such ideas to tell people about your vacations. Add the photos of the destinations where you are going to visit or you can add your on photos after coming from that place. These Photo announcement cards will be really attractive for your profile on social media websites.
Vacation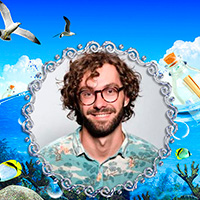 STEP 2 of 3.
Upload your photo
Your image should be in jpg, gif or png format and not to exceed the size of 4 Mb.