Gratitude for Your Loved Ones
There are various moments in life when we wish to thank to somebody for the efforts they have put in to make you happier or to let you in a better position. Such thoughts have let us create a customized Thankyou cards Online which you can use to say thanks or to show your gratitude towards the person. You can upload your or his picture into the photo editor. There can be photos of the occassions you have been together. Use such ideas to create your favorite photos with which you can express your emotions for the concerned.
Thank Card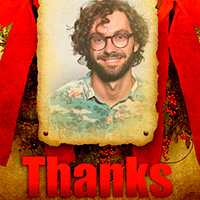 STEP 2 of 3.
Upload your photo
Your image should be in jpg, gif or png format and not to exceed the size of 4 Mb.