Are You Looking for Online Photo Cards?
If you are looking for cheap photo greeting cards, want to purchase and send them online then you are in the right place. The website Photomica.com has created online photo editor to generate great looking and free photo cards. There are hundreds of photo templates on this website that are best amongst their class and one can without any doubt send them to their loved ones or have fun with their friends. You can see the summer photo card here on this page and can use this card for sharing your views about summer on facebook or other websites. In addition, one can look fresh and cheerful when personalizes the photos.
Summer Card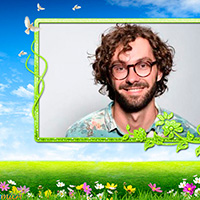 STEP 2 of 3.
Upload your photo
Your image should be in jpg, gif or png format and not to exceed the size of 4 Mb.