Enjoy Your School Days Back
There were various moments during our school days, which we wish to preserve for our future. The school days are close to everyone's heart and one can try saving such memories and older photos with you with our photo effects. You can try the Photo post cards effect from our collection of customized photo cards. Here you upload the images into the photo template and one can remember the school days and enjoy it with your friends online through Facebook, twitter or any other website that you wish. This will surely create warm moments for you and your friends.
School Card Online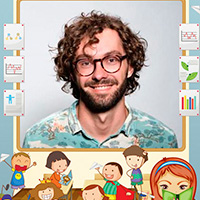 STEP 2 of 3.
Upload your photo
Your image should be in jpg, gif or png format and not to exceed the size of 4 Mb.