Free Greetings Cards for New Year Online
You can now select from a variety of greetings cards for the New Year for your friends. These are 100% free and any one can use them for creating their own custom photo cards for facebook, email or scrapbook of their own. One can also use these with the photo effects. It is quite easy to create the custom photo cards. Get the photos into your system and then upload these photos into the photo-editing template. Drag the photos to their right place and click on the save to PC button and you are done with the photo cards. Here is the new year online card for your friends waiting for your warm New Year Wishes.
Happy New Year Online Card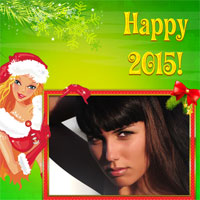 STEP 2 of 3.
Upload your photo
Your image should be in jpg, gif or png format and not to exceed the size of 4 Mb.