New Year Wishes through Photo Cards Online
There are a hundred of effects available on this site and you will get tired trying each of them. The website provides you facility to wish your near and dear ones with the New Year wishes online by the use of photo cards available on our website photomica.com. These cards are easy to use and can be simply downloaded to your computer. Get the photos of your family, your friends and send them New Year wishes by these pictures. You can check the photo template here on the page that creates Happy New Year Online card.
Free Happy New Year Online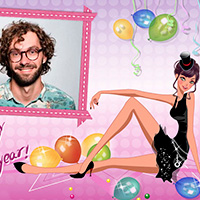 STEP 2 of 3.
Upload your photo
Your image should be in jpg, gif or png format and not to exceed the size of 4 Mb.