Free Face Photo Effects - Custom Photo Effects
It was never that easy to add effects to your pictures and creating your pictures with different personalities and getting into various characters. We at Photomica.com have created such photo editing tools by using them; you can create your own custom photos. We have made all the Effects for picture editing free and available for everyone. You can create many photos with hundreds of characters with such templates. Just upload your photos and add the face to the space in each photo-editing template. Visit our website and enjoy the free photo effects online.
VanHelsing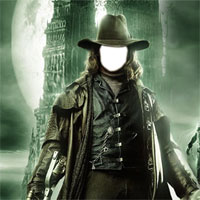 ШАГ 2 из 3.
Загрузите Ваше Фото:
Пожалуйста, используйте файлы фотографий менее 4 MB! Поддерживаются фото в PNG, JPG, GIF формате!