You can see in the picture through this effect that it comes from the famous The legend of zorro. You can use this effect to paste your face on the character Zorro to make a funny picture. This effect can be only used on photomica website through face in hole - Make funny photos of friends effect this very easy. You just need to have your or your friend's photo. Say you want to tell your girlfriend that she is very adventurous and look like zorro to you. This can be done through our photomica's face in the hole effect.
The Legend of Zorro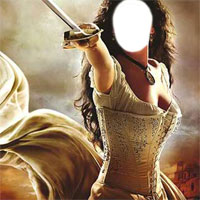 ШАГ 2 из 3.
Загрузите Ваше Фото:
Пожалуйста, используйте файлы фотографий менее 4 MB! Поддерживаются фото в PNG, JPG, GIF формате!