Look like a Policeman Instantly
You can become a cool policeman and get into action by trying our Police Uniform for You photo editor on photomica. This is a cool template and you can get respect from your friends as they see you wearing the police uniform. Just add your photo by uploading it from your desktop or laptop and add your face accordingly to the hole. Save the picture to your PC and now you can check how you when you wear the police uniform. This can be a good inspiration if you want to show son or your parents that you want to serve the nation. So, just try it out now.
Police Uniform for You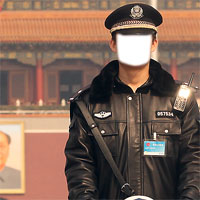 ШАГ 2 из 3.
Загрузите Ваше Фото:
Пожалуйста, используйте файлы фотографий менее 4 MB! Поддерживаются фото в PNG, JPG, GIF формате!