Become Hockey Player in Minutes
Do you wish to be a part of your hockey team or you want to tell your parents and friends that how much you love hockey? This is now possible for free by using our Hockey face in hole effect on photomica. Just try these effects for free and get your funny sportsman pictures in minutes. There are many ideas for which you can use these images. Just imagine if you are fat and want to surprise your friends for your fitness. Upload a photo with your face and adjust it in the face in the hole and get a photo of yours showing to be sportsman and fit.
KOIVU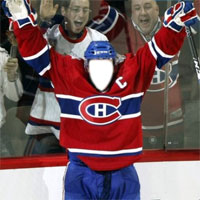 ШАГ 2 из 3.
Загрузите Ваше Фото:
Пожалуйста, используйте файлы фотографий менее 4 MB! Поддерживаются фото в PNG, JPG, GIF формате!