Sports Mania Online - Use Sports Photo effects for Free
There are many templates online which you can use to get funny pictures. You can see in this photo editor that a sportsman is playing. If you like such activities or want to express your feeling in any manner you can upload your pictures here and then adjust the face in hole effect to get the funny pictures in just seconds. Get the brilliant results by Free sport templates for fun on our website. There are many other sports templates as well that you would like to try and get the funny pictures to bewilder your friends.
GIANTS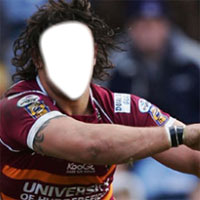 ШАГ 2 из 3.
Загрузите Ваше Фото:
Пожалуйста, используйте файлы фотографий менее 4 MB! Поддерживаются фото в PNG, JPG, GIF формате!