Catwoman is Back with You!
Heard about the famous catwoman fictious and an intersting action character in comics and cartoon films. She is the woman with powers of a superhero and lightening speed of a cat as the name suggests. Do you wish to become a woman superhero and play the role of this character. Its very easy now by using the Face through hole online Effect on the photomica website. We have allowed you to become a character or personality of your choice. Its very easy, just upload your picture and add your face to the hole in the photo editor on the page and save the image on your PC.
CATWOMAN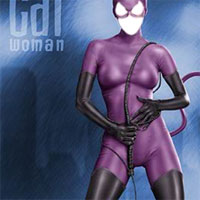 ШАГ 2 из 3.
Загрузите Ваше Фото:
Пожалуйста, используйте файлы фотографий менее 4 MB! Поддерживаются фото в PNG, JPG, GIF формате!