Brad Pitt's Funny Face
It's easier than ever to create funny faces by using photo editor's. The editor's on photomica are too easy to use and there are endless options one can try to for the amazing pictures and surprising photos one can show to the whole world. The site is full of innovative ideas and one of such effects is My face fun with Brad Pitt. Thats quite cool to pose with Angelina Jolie as you see in the picture. You can take your photos by phone or camera to fit your face in the Brad Pitt's costume and have fun.
BRAD PITT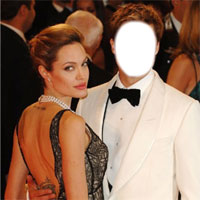 ШАГ 2 из 3.
Загрузите Ваше Фото:
Пожалуйста, используйте файлы фотографий менее 4 MB! Поддерживаются фото в PNG, JPG, GIF формате!