Christmas Queen on Photomica
You can see a woman wearing sizzling, hot red christmas sleigh belle dress in the photo editor on this website. If you ever thought of wearing the dress, you would probably be shopping for the same. It costs around $50 to buy this dress and then you wear the same for a day or two and take some pictures. The the dress remains in your wardrobe for most of the time in the year. Now you don't need to spend the money to buy these dresses to take the pictures. Just use our photo editor Merry xMas Effect and place your face in the hole in the image in photo editor, you can get the same pictures that would have clicked. One can also get an idea how will you look when you wear such kind of dress.
MERRY CHRISTMAS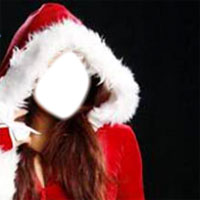 STEP 2 of 3.
Upload your photo
Your image should be in jpg, gif or png format and not to exceed the size of 4 Mb.