Create Online Photo Effects with Photomica.Com
You can create the photo effects with our photo editing templates online. We have ample of options for the visitors. You may be of any age, gender or country; you will surely like our face photo effects. You can now Imagechef photo through our website. It is very easy. Just upload your photo on the photo-editing template and then drag the photo to its right location by mouse. Get the funny photos in seconds and enjoy hundreds of photo effects on our website. The thing is that you can download them free and share it with your friends on facebook and other websites.
PEPE REINA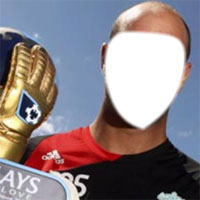 Schritt 2 von 3.
Lade dein Photo hoch
Dein Bild sollte im jpg, gif oder png Format sein und sollte die Größe von 4 Mb nicht überschreiten.