Get Funny Pictures After Photo Editing Online
You can see the above picture belongs to the popular Hollywood actress Carmen Electra. You can't see her face because we have allowed the photo to get customised according to your face and you can adjust your face on Carmen's body and costume just by uploading the photos. This is a really cool concept on photomics and you can get great looking photo's with seconds. You can thus, Add your face to funny pictures - Face effect online - Carmen Electra and enjoy it by sharing on facebook, twitter or put it on Whatsapp on android phones and get cool compliments from your friends.
CARMEN CHRISTMAS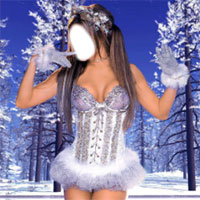 Schritt 2 von 3.
Lade dein Photo hoch
Dein Bild sollte im jpg, gif oder png Format sein und sollte die Größe von 4 Mb nicht überschreiten.