Autumn Photo card on Photomica.com
More and more number of people is creating their profiles online on various social media sites. Everyone wants to enjoy and try different methods to get fun with friends on these sites. We at Photomica.com have tried to create a unique way so that you can have fun with your friends online. You can create Customized photo cards on our website in seconds by just upload your pictures. You do not need to know the Photoshop or have any formal knowledge of photo editing. Just use our simple photo uploader and enjoy this autumn photo effects with your friends.
Autumn Photo Card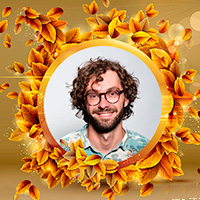 STEP 2 of 3.
Upload your photo
Your image should be in jpg, gif or png format and not to exceed the size of 4 Mb.